Dr. Ryan Millar

Clinic Owner, Chiropractor, Acupuncture Provider
DC, BSc (Hons), Medical Acupuncture, ART® (Active Release Technique), Trained Provider of the Shift Concussion Management Program
Dr. Millar is the founder of Renew and holds a Doctorate of Chiropractic from the Canadian Memorial Chiropractic College. Prior to attending Chiropractic College, Dr. Millar earned his Bachelor of Science (Honours) degree at York University in Kinesiology and Psychology. In order to expand his skills and techniques he completed his certification in Contemporary Medical Acupuncture from McMaster University as well as his certification in Facial Rejuvenation Acupuncture from the Canadian College of Naturopathic Medicine. He is also a certified ART® (active release therapy) provider and a Trained Provider of the Shift Concussion Management Program.
Dr. Millar believes in spending time with each patient in order to create a customized treatment plan unique for the individual. He sees the benefits of his treatments everyday in the results of his patients and feels that Chiropractic care is an excellent way to improve and reestablish your overall health.
---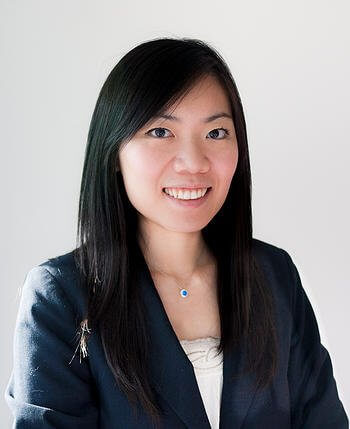 Dr. Wendy Mok

Chiropractor, Acupuncture Provider
DC, BSc (Hons), Acupuncture Provider, Myofascial Release and Guasha Technique Trained Provider.
Dr. Wendy Mok graduated from the Canadian Memorial Chiropractic College as a Doctor of Chiropractic with Clinic Honors. She also holds a degree in Honors Bachelor of Science in Kinesiology from the University of Western Ontario. She is a certified clinical acupuncture provider and is trained in soft tissue therapies including myofascial release therapy and guasha treatment techniques. Dr. Mok speaks English, Cantonese and Mandarin.
Dr. Mok is passionate to provide excellent care for a diverse group of patients of all ages. Dr. Mok specializes in treating numerous conditions including acute and chronic spinal conditions, motor vehicle accidents, repetitive strain injuries, chronic headaches and musculoskeletal injuries. She also is experienced in pre- and post-natal care, helping expecting moms to improve their mobility and to ease their stress during and after pregnancy. She firmly believes in evidence-based, customized treatment plans, which may include a variety of approach including chiropractic adjustments, soft tissue therapy, acupuncture, custom orthotics and rehabilitation exercises.
Dr. Mok is proud to work and live in the beautiful town of Whitchurch-Stouffville. Outside of work, Dr. Mok enjoys spending time with her husband and her two adorable children. She also enjoys playing volleyball, doing hot yoga and exploring different restaurants around the city.
Dr. Mok welcomes new patients and looks forward to meeting you soon.
---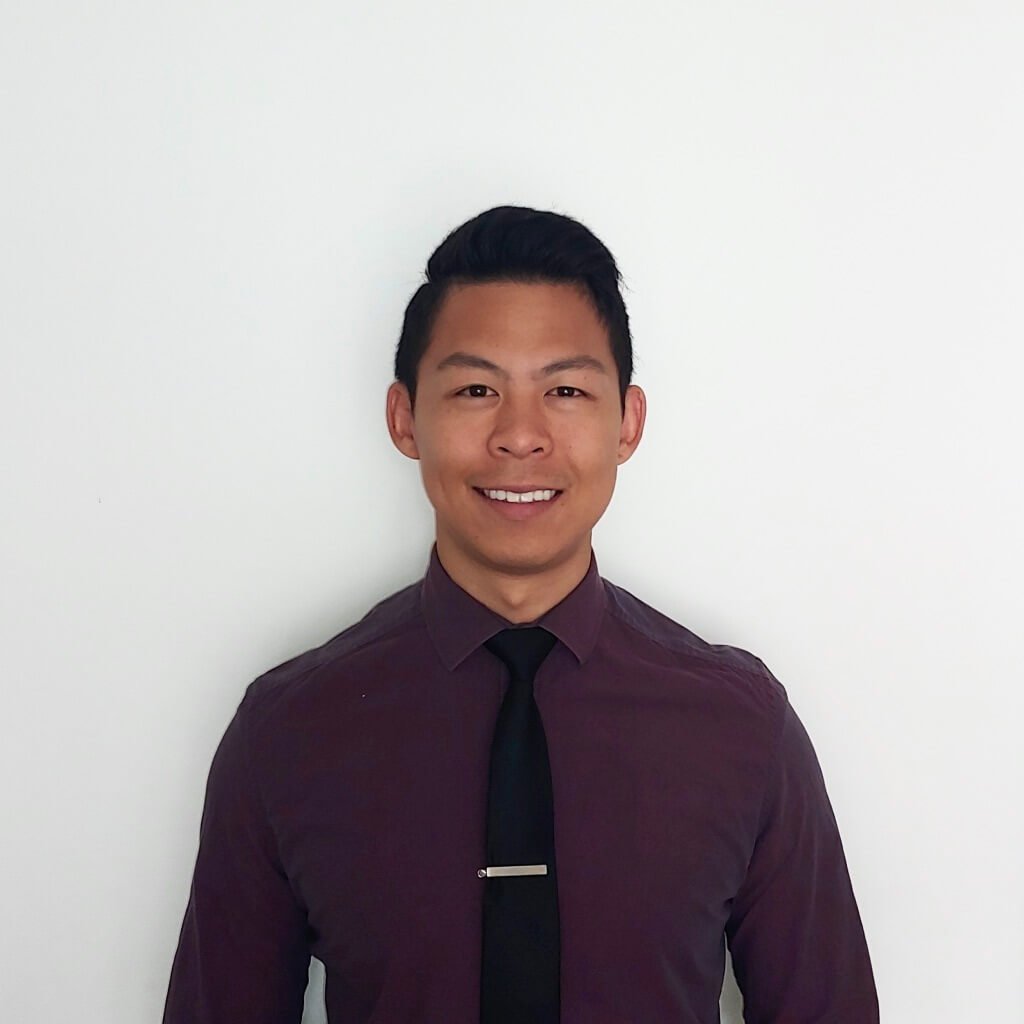 Dr. Paul Seto

Chiropractor, Acupuncture Provider
DC, BSc (Hons), Clinical Acupuncture Provider
Dr. Paul Seto is a graduate of The Canadian Memorial Chiropractic College. He is also a proud alumni of The University of Toronto with a Honours Bachelor of Science degree with Specialization in Neuroscience. Paul is a diversified practitioner with additional training in instrument assisted soft tissue therapy and clinical acupuncture.
Dr. Seto is a second-generation Chinese-Canadian who can speak Cantonese as his second language. Paul has a special interest in treating conditions of the foot and providing orthotics (he is a self-proclaimed sneaker-head), in treating victims of motor vehicle accidents (he is an avid motorcyclist), and in treating sports related injuries (he enjoys playing all sports and is a die-hard Toronto Raptors fan).
Dr. Seto is also an amateur cartoonist by the handle The.Board.Chiropractor on Instagram that showcase 1-minute long educational whiteboard illustrations. Through his work and passion, he hopes to educate, enable, and inspire his patients to be the best they can be!
---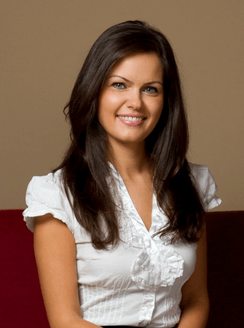 Dr. Tatiana Khoudiachova

Naturopathic Doctor
ND, BSc, Facial Rejuvenation Acupuncture, Pediatric Association of Naturopathic Physicians
Dr. Tatiana Khoudiachova is a licensed and registered Naturopathic Doctor, who graduated from the Canadian College of Naturopathic Medicine in 2011. Dr. Tatiana maintains a general family practice with a clinical focus in women's health (PMS, PCOS, menopause, endometriosis, fibroids, etc.), fertility, pregnancy, pre-natal and post-natal support, hormonal imbalances, as well as digestive health and weight management. Her passion for helping women was born out of her own experience with PCOS, irregular periods and infertility. She empowers and motivates her patients to find their own balance of physical, emotional and spiritual health so that the highest quality of life can be achieved.
Dr. Tatiana feels it is imperative to identify and treat the root cause of any health concern in order to achieve a state of optimal health. After an initial assessment, Dr. Tatiana works with her patients to develop an individualized treatment plan using a variety of safe and effective natural therapies, such as; homeopathy, nutraceuticals, herbal medicine, acupuncture, lifestyle support, dietary guidance and customized meal plans.
When Dr. Tatiana is not working, she loves spending quality time with her daughter and hubby, whether it is traveling, walks in the park, or reading books together. Dr. Tatiana also enjoys yoga, working out, skiing, trying out new healthy recipes and continuously expanding her knowledge in naturopathic medicine.
Dr. Tatiana has additional training in Facial Rejuvenation Acupuncture, which is an effective, non-surgical treatment to reduce signs of aging (fine lines, bags under the eyes, droopy eyelids, and sagging skin, etc.). She is in good standing with the College of Naturopaths of Ontario (CONO) and a member of pedANP, the Pediatric Association of Naturopathic Physicians.
---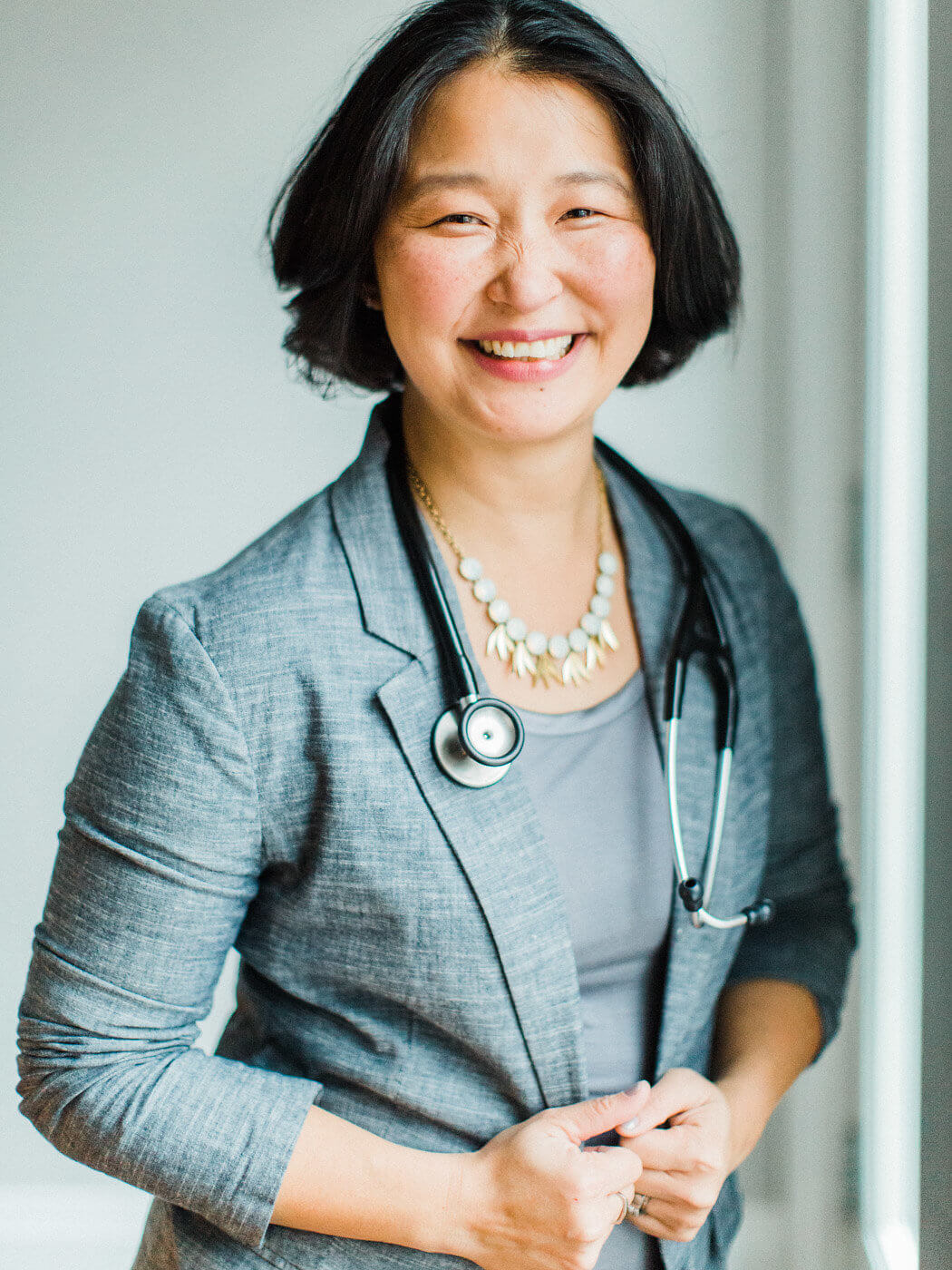 Dr. Janice Wu

Naturopathic Doctor, Doula and Certified Strength and Conditioning Specialist
ND, BPHE, CSCS
Dr. Janice Wu is a licensed Naturopathic Doctor, Doula and Certified Strength and Conditioning Specialist. Her goal is to help couples transition seamlessly into parents, and tailoring their health to suit their needs.
Dr. Janice integrates a simple, yet thoughtful approach to her family centered primary care practice. She loves working with all age groups, and has a special interest in pregnancy, pediatrics, and athletes.
She infuses her education and experience into developing a thorough and realistic treatment plan for all her clients. Diet, lifestyle and exercise prescription are foundations to her practice, as well as acupuncture, cupping, botanical medicine, clinical nutrition and functional medicine.
Janice is a graduate of the Canadian College of Naturopathic Medicine and the University of Toronto (Bachelor of Physical Health and Education). She is also a member in good standing with The College of Naturopaths of Ontario (CONO), the Canadian Association of Naturopathic Doctors (CAND) and the Ontario Association of Naturopathic Doctors (OAND).
She has worked in sports injury clinics, fitness facilities, high schools and in her clients' homes to help each individual or team reach their full potential. As a former member of the Canadian National Rhythmic Gymnastics Team, she understands how much hard work, dedication and perseverance it takes to reach the ultimate goal and looks forward to motivating clients to over achieve their expectations.
When she is not working with clients, you will find Janice outdoors enjoying the sunshine and trying to keep up with her 3 kids under 7 years old or in the kitchen reimagining leftovers into an Instagram worthy dish.
For more information on what Janice is up to, follow her @: www.bespokehealth.ca
---
Jane Xie

Registered Massage Therapist
RMT
Jane Xie is an experienced Registered Massage Therapist who has worked in many different treatment settings over the past 6 years. With experience in working in spas, Chiropractic Clinics, Physiotherapy Clinics and Rehabilitation environments, she is able to provide an Integrative and unique approach to the heath and well being of her clients. Jane treats with Compassion, Confidentiality and Careful attention at Renew Integrative Health. Jane is registered with the College of Massage Therapists of Ontario (CMTO). She is a graduate of Wellsprings College of Massage in Richmond Hill, Canada. Jane practices Deep Tissue, Sports, and Relaxation Massage. Depending on the needs of her clients, her treatments may consist of Trigger Point Techniques, Myofascial Release and General Swedish techniques. Jane Xie is also great at providing prenatal and postnatal massages to help her clients overcome the aches and pains that can sometimes accompany the demands of pregnancy. Jane tailors her Massages to address her clients' priorities and needs in a safe and comfortable environment.
Jane is excited to offer her skill set to help the community of Stouffville and is looking forward to helping her clients overcome their symptoms. She has demonstrated how her treatments and skills have been of great benefit to the many clients who suffer from sports injuries, motor vehicle accidents, general anxiety, and the wear and tear of daily demands. Jane takes pride in helping her clients reach a positive balance in life. She believes that massage is not only good for the muscles and physical recovery but also very important to allow for the mind to rest and to release stress.
---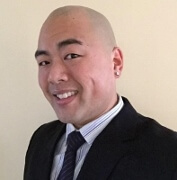 Jamson Cheng

Registered Massage Therapist and Cupping Practitioner
Bachelor of Commerce, Registered Massage Therapist (RMT)
Jamson is a certified Registered Massage Therapist with the College of Massage Therapists of Ontario (CMTO) and has completed his program with The College of Traditional Chinese Medicine and Pharmacology Canada (CTCMPC).
As a result of graduating from CTCMPC, Jamson has gained a unique perspective of how western medicine is interpreted by traditional medicine. Jamson is able to incorporate concepts of traditional Chinese medicine into his treatments to enhance the treatment outcomes with approaches such as using cupping therapy. Jamson also performs many different types of massage including: Swedish massage techniques, trigger point therapy, rehabilitative stretching and deep fascia techniques. With each treatment Jamson will demonstrate the care and attention required to help promote physical recovery and will take the time to work with you to help you reach your full health potential.
---
Jessica Shi

Registered Massage Therapist and Cupping Practitioner
RMT
Jessica Shi is a registered member in good standing with The College of Massage Therapists of Ontario. She graduated from Pharma-Medical Science College of Canada in 2018, where she exceeded her practical experience requirements.
Jessica has always had a passion for helping others which has led her to her career as a Registered Massage Therapist. Since graduating Jessica has taken additional courses to benefit her clients, such as acupuncture therapy, cupping therapy and hot stone massage.
Besides Massage Therapy, Jessica enjoys swimming, hiking, exercising, cooking and spending time with her family.
---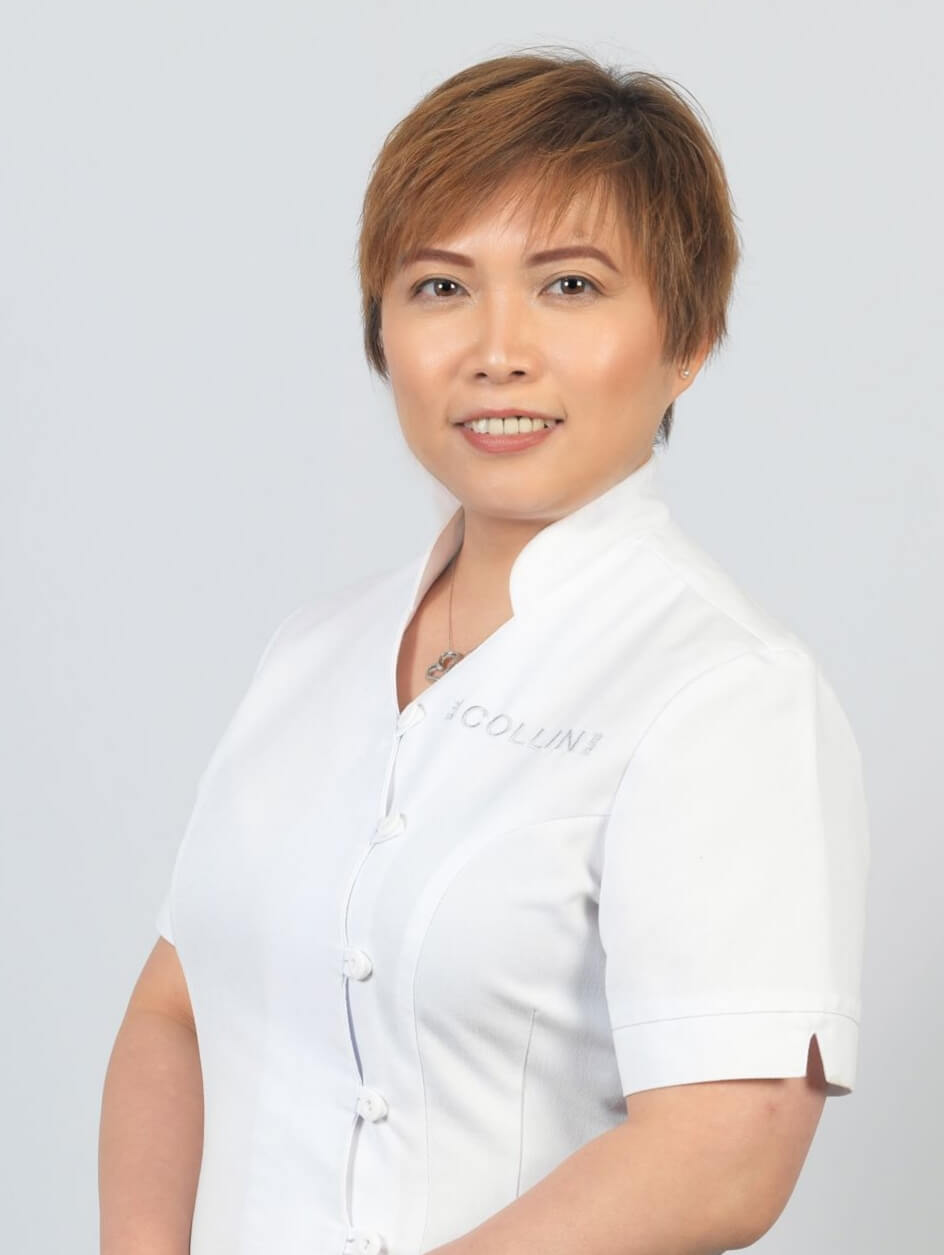 Yolanda Yu

Registered Massage Therapy
RMT, MLD
Yolanda Yu graduated from Protege school in 2017, and has been practicing and loving massage therapy ever since. In addition to gaining her RMT credentials Yolanda also has 9 years of experience of massage and skin care field.
Yolanda is a certified Registered Massage Therapist with the college of massage therapists of Ontario (CMTO) ,and is wholly dedicated to her clients and their care. She strives to help every client reach their wellness goals.
By personalizing each treatment to meet her clients needs, Yolanda Yu is knowledgeable in a variety of massage techniques such as: Swedish massage,Prenatal massage,Trigger Point Therapy , Manual Lymphatic Drainage (MLD) and can perform a range of massage services from relaxation to deep tissue treatments.
Yolanda has gained a lot of experience in working with varying impairments such as:
Motor Vehicle Accidents, Pre-natal, Post-natal, Breast Cancers, Scar Tissue, Fibromyalgia, Degenerative Disc Disease, Neck and Low Back Disc Herniations and a plethora of muscular impairments.
Yolanda Yu looks forward to adding more certifications to assist her clients in their healing and journey to good health.
---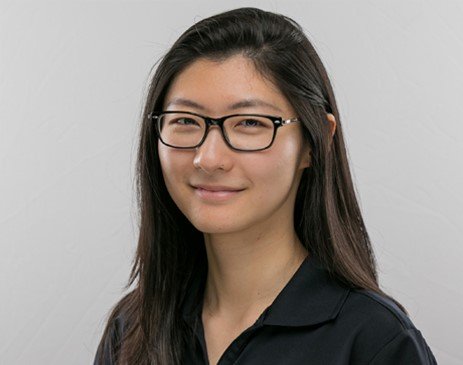 Janet Yang

Registered Physiotherapist (Pelvic Health)
BSc, MScPT
Janet Yang is a registered physiotherapist who graduated from Queen's University after obtaining an Honours Bachelor of Science in Human Biology from the University of Toronto. Her treatment philosophy revolves around delivering evidence-based practice and patient-centered care. Her treatment technique includes manual therapy, individualized exercise prescription, soft tissue release, McKenzie treatment, and she is a certified K-taping therapist.
Janet has developed a keen interest in women's health. She has completed Level 1: The Physical Therapy Approach to Female and Male Urinary Incontinence, Level 2/3A: Female and Male Pelvic Pain, Pregnancy and Pelvic Girdle Pain, Cesarean Birth, and Diastasis Recti Abdominis courses through Pelvic Health Solutions. She strives to educate her patients for them to play an active role and to become fully engaged in their rehabilitation. She is also a passionate practitioner who loves to help her clients achieve optimal pelvic floor health.
In her spare time, Janet enjoys going to the gym, doing yoga and socializing with friends. She is currently on a quest to become the best chef in her family.
---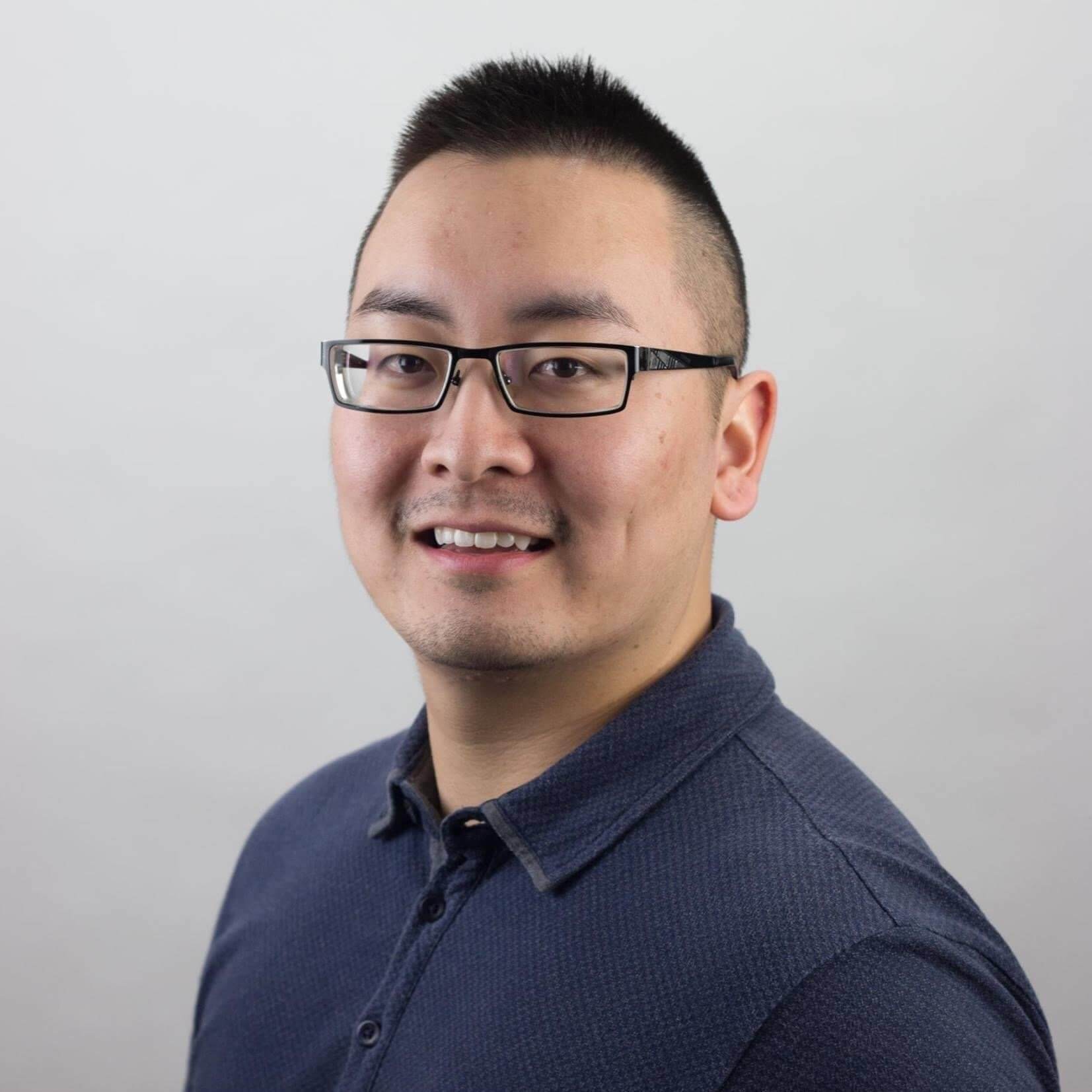 David Li

Registered Physiotherapist
RPT, BHK, MScPT
David graduated from Queen's University with a Master's of Science in Physical Therapy. Prior to this, he graduated from the University of Ottawa with an Honours Bachelor in Human Kinetics.
In addition to his professional physiotherapy degree, David has taken continuing education courses in manual therapy, exercise prescription, concussion management, and pain science.
David has also completed advanced levels in The McKenzie Method of Mechanical Diagnosis and Therapy for the treatment of the neck, back, and extremities. His treatment approach focuses on an evidence based, client centered approach. He delivers this through a combination of education, manual therapy, and exercise prescription.
During his spare time, David enjoys trying different foods, working out and going to the driving range. If you have any restaurant recommendations, please let him know!
---
Andrea Goldberger

Osteopathic Manual Practitioner, Registered Acupuncturist
DOMP, R.Ac, DNM
Andrea Goldberger, RAC. DO (mp), DNM is a diverse Natural Health Practitioner and Therapist. She is an expert in Acupuncture, Osteopathy, Natural Medicine, and Coaching with natural approaches and products. Andrea is globally recognized in treating neurological conditions with Acupuncture, Osteopathy and Nutrition. She is the recipient of the Canadian Public Health Contribution Award (Aug. 2014) for Outstanding Services within the field of Public Health. She believes in personalized treatments to improve, rebalance and maintain overall health and well- being. Using one or many different modalities, to treat the root cause of dis-ease and dis-comfort.
As an Osteopathic Manual Practitioner Andrea uses gentle manipulative techniques such as: pulse, stretch and mobilization of muscles and soft tissues. With these approaches, she is able to reduce inflammation and reduce constrictions holistically to re-establish optimum energy flow. She also uses Neural Manipulation techniques for treating Migraines, TMJ, Tinnitus, Ear/ Nose/ Eye conditions, Sciatica, Low back pain, Pelvic Floor Dysfunction, Shoulder and Arm conditions, Carpal Tunnel Syndrome, Tendonitis, Sprains, Whiplash, Birth-related injuries, and Swallowing dysfunctions.
Andrea is a also a Registered Acupuncturist with the Council of College of Traditional Chinese Medicine Practitioners and Acupuncturists of Ontario. (R.A.C. member of CTCMPAO). She uses a Traditional Chinese Medicine approach to Acupuncture that includes Ear Acupuncture (German Auricular Therapy): This approach has been an effective therapy to treat stubborn chronic symptoms, including subtle obstructions that prevent healing from allergies. Ear Acupuncture has also demonstrated effective affects for brain pain memory points to decrease rehabilitation time. Conditions that have responded favourably are: Stress, anxiety, depression, PTSD, high blood pressure and hormonal imbalances. She also uses Scalp Acupuncture as a method that has effectively treated the symptoms of brain injuries, neurological conditions involving the legs, arms, neck, and incontinence. Another Acupuncture approach that she uses is Facial Acupuncture for reducing the signs and symptoms of conditions affecting the some of the cranial nerves.
For those who are timid to try Acupuncture needling Andrea also offers a No-Needle Acupuncture approach. Andrea will use Laser Light Therapy/LLLT as this approach is a great alternative to regular acupuncture. LLLT has been demonstrated to be effective and safe for children and the elderly. She also uses Cupping Therapy and Gua Sha depending on the needs of her patients.
---
Lynn Qi

Registered Psychotherapist
M.Ed., R.P, OACCPP
Lynn Qi is a registered member of the College of Registered Psychotherapists of Ontario (CRPO) and a member of the Ontario Association of Consultants, Counsellors, Psychometrists and Psychotherapists (OACCPP).
Lynn has a Masters of Education (M.Ed.) in Counseling Psychology from the University of Toronto. She has received clinical training in various evidence-based psychotherapies including Cognitive Behavioural Therapy (CBT), Dialectical Behaviour Therapy (DBT), Acceptance Commitment Therapy (ACT), Emotion-focused therapy (EFT), Mindfulness-based cognitive therapy (MBCT), and clinical traumatology.
Having worked as a psychotherapist in various clinical settings, Lynn has helped individuals from different backgrounds manage a variety of mental health conditions including anxiety, depression, addictive behaviors, trauma, chronic pain, and mood disorders. In her past work, she also facilitated multiple psychoeducational groups to help participants learn to regulate emotions and behaviors, cope with stress and anxiety, build resilience, and develop healthy interpersonal relationships.
At Renew Integrative Health, Lynn provides treatment for adults who struggle with relationship and marital difficulties, depression and low mood, generalized anxiety, social anxiety, stress, panic attacks, trauma, and situational/life stressors. Lynn embraces a client-centered and mindfulness-based approach and integrates interventions from different therapy modalities to tailor treatment plans to every client's needs. She has a caring attitude and is passionate about helping and empowering her clients to achieve more fulfilling and meaningful lives and providing her clients with the tools and strategies in facing their life challenges.
---
Kriyanshi Sheth

Registered Massage Therapist
RMT
Kriyanshi Sheth is a registered Massage Therapist who is a graduate of Centennial college – massage therapy. She is passionate about working with patients towards their goals to improve their daily living. She is a strong believer in the effectiveness of massage in treating chronic muscle pain. She believes in getting to the root of the pain instead of just working on the superficial layer.
Kriyanshi has experience treating individuals with headaches, TMJ(temporomandibular joint) dysfunction, postural dysfunction, carpal tunnel, plantar fasciitis, post-natal women, athletes and individuals during their Chemotherapy and dialysis treatment. She has blended experience with both fitness and rehabilitation. Forever a student, Kriyanshi is constantly updating her skills and seeking methods to provide the best care possible. She is registered with the college of massage therapy of Ontario and in good standing. When Kriyanshi is not happily working at the clinic in rehabilitation care, she can be found exploring nature.
---
Sandy Wong

Registered Massage Therapist
RMT
Sandy Wong is a licensed Registered Massage Therapist graduating from Wellsprings College of Massage in 2009. Before graduating, Sandy has acquired over 20 years of practical experience massage. As well as providing the utmost service in Massage Therapy, ensuring client's wellbeing is one of Sandy's core principals in creating a safe environment. General Swedish Techniques, Myofascial Release, Rehabilitative Stretches, Trigger Point Techniques, Deep Tissue, Cupping Therapy, Gua Sha (Scraping Therapy), Breast Massage, Abdominal Massage, and Prenatal & Postnatal Massages are treatments that Sandy is trained and able to provide.Other certifications include Therapeutic Ultrasound (2019), Shiatsu Techniques (2016), Cancer Study Clinic (2011), Massage and Late Effects of Cancer & Cancer Treatment (2011). Sandy strives for her treatments to have a positive outcome for her clients and will continue providing individualized treatments based on her client's needs.
---
Hana Kim

Registered Massage Therapist
RMT
Taekyung (Hana) Kim is a certified registered massage therapist. She graduated from the Ontario College of Massage Therapists of Ontario.
Hana believes that massage therapy gives her a great opportunity to care for her clients and help them feel better than before. She believes not just in massage but in the physical well-being of her clients and their recovery to good health.
Hana will personalize treatment for each client that suits the injuries to get the best results and outcome for that client. She has treated clients to help them overcome simple injuries such as lower back and shoulder pain to more serious motor vehicle accident injuries. With treatment, she will help her clients recover and reach their wellness goals.
Hana is knowledgeable in various massage techniques such as Swedish, deep tissue, prenatal and postnatal massage.
When not working, Hana loves spending time with her family, traveling and enjoying yoga.
---
This Could Be You!
Renew Integrative Health is accepting resumes for:
Registered Massage Therapists
Registered Dietitian
Registered Speech-Language Pathologists (SLP) who are members of the College of Audiologists and Speech-Language Pathologists of Ontario
Please fill out this career application and one of our staff will be in touch when there is an availability. Thank you!