Dr. Ryan Millar

Clinic Owner, Chiropractor, Acupuncture Provider
DC, BSc (Hons), Contemporary Medical Acupuncture, ART® (Active Release Technique), Trained Provider of the Shift Concussion Management Program
Dr. Millar is the founder of Renew and holds a Doctorate of Chiropractic from the Canadian Memorial Chiropractic College. Prior to attending Chiropractic College, Dr. Millar earned his Bachelor of Science (Honours) degree at York University in Kinesiology and Psychology. In order to expand his skills and techniques he completed his certification in Contemporary Medical Acupuncture from McMaster University as well as his certification in Facial Rejuvenation Acupuncture from the Canadian College of Naturopathic Medicine. He is also a certified ART® (active release therapy) provider and a Trained Provider of the Shift Concussion Management Program.
Dr. Millar believes in spending time with each patient in order to create a customized treatment plan unique for the individual. He sees the benefits of his treatments everyday in the results of his patients and feels that Chiropractic care is an excellent way to improve and reestablish your overall health.
---
Dr. Daina Patel

Chiropractor
DC, BSc (Hons), NIMMO myofascial treatment provider, ConnecTX myofascial treatment provider.
Dr. Patel obtained her Doctor of Chiropractic from New York Chiropractic College. Prior to attending Chiropractic College Dr. Patel earned her Bachelor of Science (Honours) in Biomedical Sciences from the University of Waterloo. She also holds a certificate in Advanced Whole Foods Nutrition as well as a certificate in NIMMO and is trained in ConnecTX Therapy.
Dr. Patel enjoys working with patients of all ages and she is dedicated to ensuring that everyone receives the best care and quality of life possible.
---
Dr. Payam Vala

Chiropractor
DC, BSc (Hons), IASTM Myofascial Treatment Provider
Dr. Vala completed his Doctorate of Chiropractic at Canadian Memorial Chiropractic College. Prior to attending Chiropractic College, Dr. Vala earned his Bachelor of Science (Honours) degree at York University in Psychology. He also holds a certificate in Instrument Assisted Soft Tissue Mobilization (IASTM).
Dr. Vala believes in a patient centered, evidence based, holistic health care in which a team of multidisciplinary practitioners look after a patients overall health. He is focused on working with his patients to provide optimal care that ensures patients' long term well being.
---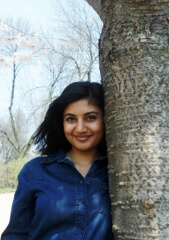 Dr. Anne Hussain, ND

Naturopathic Doctor, Acupuncture Provider, Birth Doula
ND, BSc (Hons)
Dr. Anne Hussain is a board-certified naturopathic doctor with the College of Naturopaths of Ontario who received her BSc (Hons) in Biochemistry from McMaster University before attending the Canadian College of Naturopathic Medicine. During her naturopathic studies, Dr. Hussain completed an externship in Cap Haitien, Haiti with Naturopaths Without Borders and at the Sherbourne Naturopathic Health Centre in Toronto. She has also obtained additional training in herbalism with John Redden, RH, cognitive behavioural therapy with David Denis, ND, and facial acupuncture with Virginia Doran, ND.
Dr. Hussain is passionate about helping her patients achieve and maintain their health goals. She loves working with anyone looking to optimise their health; however, her expertise is in the area of women's health, especially in concerns relating to fertility, pregnancy, hormonal imbalances, weight management, and skin conditions. Her strengths lie in combining the different modalities of naturopathic medicine such as nutrition, botanical medicine, homeopathy, acupuncture, and dietary and lifestyle counseling to address the root causes of her patients' health concerns. She especially loves teaching her patients how to use common herbs and foods to help nourish their bodies on the inside and outside.
Dr. Anne Hussain is also a trained naturopathic birth doula. She provides informational, physical, and emotional support to a mother during her pregnancy, labour, and post-partum period. Compared to a traditional birth doula, Dr. Hussain is able to infuse her naturopathic expertise to optimise maternal and fetal health, provide symptomatic relief, and help manage any health issues that come up using naturopathic therapies.
To learn more about Dr. Hussain, please visit www.annehussain.com.
---
Jane Xie

Registered Massage Therapist
RMT
Jane Xie is an experienced Registered Massage Therapist who has worked in many different treatment settings over the past 6 years. With experience in working in spas, Chiropractic Clinics, Physiotherapy Clinics and Rehabilitation environments, she is able to provide an Integrative and unique approach to the heath and well being of her clients. Jane treats with Compassion, Confidentiality and Careful attention at Renew Integrative Health. Jane is registered with the College of Massage Therapists of Ontario (CMTO). She is a graduate of Wellsprings College of Massage in Richmond Hill, Canada. Jane practices Deep Tissue, Sports, and Relaxation Massage. Depending on the needs of her clients, her treatments may consist of Trigger Point Techniques, Myofascial Release and General Swedish techniques. Jane Xie is also great at providing prenatal and postnatal massages to help her clients overcome the aches and pains that can sometimes accompany the demands of pregnancy. Jane tailors her Massages to address her clients' priorities and needs in a safe and comfortable environment.
Jane is excited to offer her skill set to help the community of Stouffville and is looking forward to helping her clients overcome their symptoms. She has demonstrated how her treatments and skills have been of great benefit to the many clients who suffer from sports injuries, motor vehicle accidents, general anxiety, and the wear and tear of daily demands. Jane takes pride in helping her clients reach a positive balance in life. She believes that massage is not only good for the muscles and physical recovery but also very important to allow for the mind to rest and to release stress.
---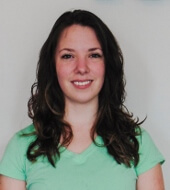 Melanie Alton

Registered Massage Therapist
RMT
Melanie Alton is a Registered Massage Therapist (RMT) with the College of Massage Therapy of Ontario (CMTO), as well as a member of the Registered Massage Therapist Association of Ontario (RMTAO). Melanie graduated from Bryan College with an Honours Certificate for Massage Therapy. She has experience treating a variety of conditions and symptoms that clients suffer from. Whether you're managing chronic pain, a recent injury, dealing with high levels of stress, want to improve your sports performance, or just want to "Get that knot out", Melanie will work with you to develop a safe and effective personalized treatment plan with your specific goals in mind. Melanie performs each treatment with a combination of Massage Therapy, client education, and home care. Melanie uses modalities such as: Swedish Massage, Trigger point release, Prenatal Massage, Kineso Taping, PNF stretching and joint play; she strives to work with you, to help you live your life pain-free.
Melanie Alton believes that with an active lifestyle, healthy diet, and positive attitude you can lead a happy and energetic life at any age. She is here to help you reach your goals!
---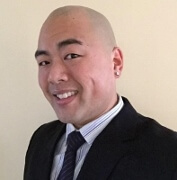 Jamson Cheng

Registered Massage Therapist, Cupping Provider
Bachelor of Commerce, Registered Massage Therapist (RMT)
Jamson Cheng is a certified Registered Massage Therapist with the College of Massage Therapy of Ontario (CMTO) and completed his program with The College of Traditional Chinese Medicine and Pharmacology Canada (CTCMPC).
Jamson gained a unique perspective of how western medicine was interpreted by traditional medicine and vice versa when completing his studies at CTCMPC. Jamson Cheng is able to introduce concepts of Traditional Chinese Medicine into his treatments such as the use of cupping therapy to enhance and complement the massage session by integrating the knowledge and understanding gained from an education at his college. In addition to Swedish massage techniques, trigger point therapy, rehabilitative stretching, and deep fascia techniques, Jamson provides each client the care and attention required to help promote a timely physical recovery and will take the time to work with you to help you reach your goals to a better you!
---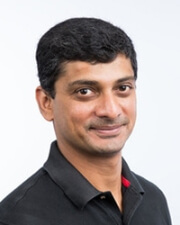 Sanjay Venigalla

Registered Physiotherapist
Reg.PT, BSc.PT
Sanjay Venigalla is a registered physiotherapist, with over 17 years of clinical experience. Since graduating, he has worked in a variety of hospital settings such as: Cardiac Rehabilitation, Cancer Rehabilitation and Intensive Care Units. He has also worked in Outpatient clinical settings treating a wide variety of medical conditions in the field of Orthopedics, Neuro rehabilitation, Geriatrics, Pediatrics and Sports Injuries. Sanjay has gained valuable experience in treating patients following Total Joint Replacements.
Sanjay Venigalla believes in "Health is Wealth "and provides the best of his capacity for his patients. He is also active in continuing his education to learn the latest skills available and applying them to aid in more efficient patient recovery. Sanjay has continuously upgraded his skills over the years. He has focused in training in Soft Tissue Release, Kinesio Taping, Advanced Neck, Hip and Shoulder rehabilitation courses. He has completed Mackenzie's method for lumbar spine and various courses conducted by Advanced Physical Therapy Education Institute.
Sanjay Venigalla will usually spend his spare time with my 5-year son who keeps him busy with his little adventures. Sanjay plays Volleyball and Badminton to stay fit and Chess to stay mentally sharp!
---
Andrea Goldberger

Osteopathic Manual Practitioner, Registered Acupuncturist
DOMP, R.Ac, DNM
Andrea Goldberger, RAC. DO (mp), DNM is a diverse Natural Health Practitioner and Therapist. She is an expert in Acupuncture, Osteopathy, Natural Medicine, and Coaching with natural approaches and products. Andrea is globally recognized in treating neurological conditions with Acupuncture, Osteopathy and Nutrition. She is the recipient of the Canadian Public Health Contribution Award (Aug. 2014) for Outstanding Services within the field of Public Health. She believes in personalized treatments to improve, rebalance and maintain overall health and well- being. Using one or many different modalities, to treat the root cause of dis-ease and dis-comfort.
As an Osteopathic Manual Practitioner Andrea uses gentle manipulative techniques such as: pulse, stretch and mobilization of muscles and soft tissues. With these approaches, she is able to reduce inflammation and reduce constrictions holistically to re-establish optimum energy flow. She also uses Neural Manipulation techniques for treating Migraines, TMJ, Tinnitus, Ear/ Nose/ Eye conditions, Sciatica, Low back pain, Pelvic Floor Dysfunction, Shoulder and Arm conditions, Carpal Tunnel Syndrome, Tendonitis, Sprains, Whiplash, Birth-related injuries, and Swallowing dysfunctions.
Andrea is a also a Registered Acupuncturist with the Council of College of Traditional Chinese Medicine Practitioners and Acupuncturists of Ontario. (R.A.C. member of CTCMPAO). She uses a Traditional Chinese Medicine approach to Acupuncture that includes Ear Acupuncture (German Auricular Therapy): This approach has been an effective therapy to treat stubborn chronic symptoms, including subtle obstructions that prevent healing from allergies. Ear Acupuncture has also demonstrated effective affects for brain pain memory points to decrease rehabilitation time. Conditions that have responded favourably are: Stress, anxiety, depression, PTSD, high blood pressure and hormonal imbalances. She also uses Scalp Acupuncture as a method that has effectively treated the symptoms of brain injuries, neurological conditions involving the legs, arms, neck, and incontinence. Another Acupuncture approach that she uses is Facial Acupuncture for reducing the signs and symptoms of conditions affecting the some of the cranial nerves.
For those who are timid to try Acupuncture needling Andrea also offers a No-Needle Acupuncture approach. Andrea will use Laser Light Therapy/LLLT as this approach is a great alternative to regular acupuncture. LLLT has been demonstrated to be effective and safe for children and the elderly. She also uses Cupping Therapy and Gua Sha depending on the needs of her patients.
---
Nancy Amirkhanian

Registered Psychotherapist
M.A., R.P., (Doctoral Student)
Nancy Amirkhanian received her bachelors degree from York University in 2005 and went on to complete her masters in counselling psychology from The Adler School of Professional Psychology in Chicago. Ms. Amirkhanian also obtained a diploma as an Addictions Case Worker from McMaster University. She is also a member of CACCF and the College for Registered Psychotherapists. Her psychotherapeutic approaches include cognitive behavioural therapy (CBT), narrative therapy and training in dialectical behavioural therapy. She has 10 years of experience as a rehabilitation consultant working with individuals who have been involved in motor vehicle accidents, including those who have suffered catastrophic injuries. The focus of her interest has been specifically on the rehabilitation of individuals with traumatic brain injuries and mental health diagnosis and / or addictions.
Ms. Amirkhanian carried out a study, in collaboration with Dr. Nussbaum at Ontario Shores Mental Health Sciences, which investigated the benefits of computerized cognitive retraining within a forensic setting. Nancy continues to engage in research at Ontario Shores in the area of dementia and neuroplasticity.
Previous work experience also includes background knowledge in working with a variety of issues, such as depression / anxiety, trauma, eating disorders, anger management, learning disabilities, behaviour modification, ADD, ADHD, ASD and psychotic disorders. In the past, Nancy Amirkhanian has also carried out seminars addressing issues related to the geriatric population and taught addictions counselling courses at the post-secondary level. Ms Amirkhanian completed a one-year contract position at The Centre For Addictions and Mental Health (CAMH) in the complex mental illness program CBT services. In this role she conducted assessments with individuals diagnosed with schizophrenia spectrum disorders. Ms Amirkhanian also provided individual and group-based treatment, specifically CBT for psychosis. She is currently enrolled at Fielding Graduate University in the clinical psychology doctoral program.
---
This Could Be You!
Renew Integrative Health is accepting resumes for:
Registered Massage Therapists
Registered Dietitian
Registered Speech-Language Pathologists (SLP) who are members of the College of Audiologists and Speech-Language Pathologists of Ontario
Please fill out this career application and one of our staff will be in touch when there is an availability. Thank you!